Description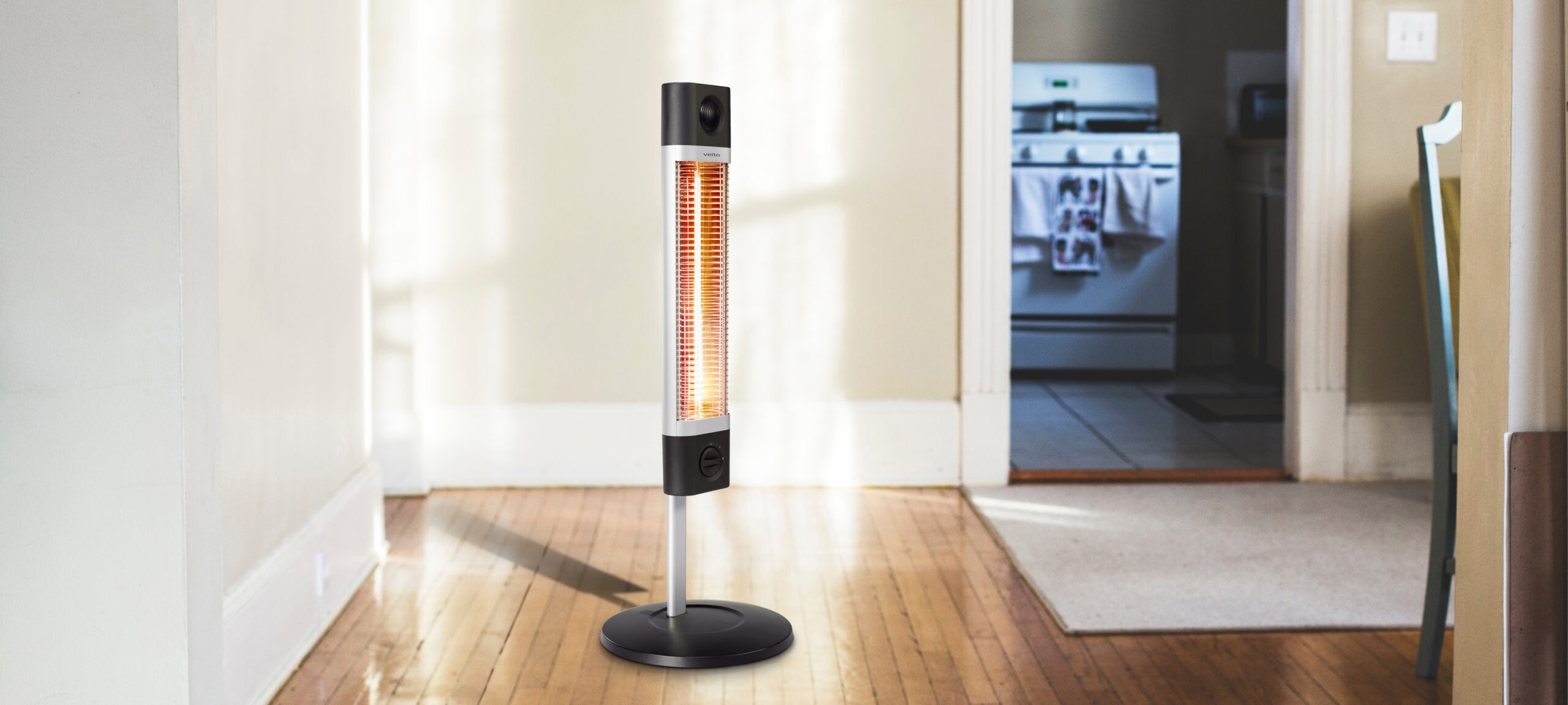 Veito CH1800XE Free Standing Carbon Infrared Heater, Silver is the free standing floor model complete with an adjustable height stand (820-1350 mm) and a choice of two heating settings: 900W and 1800W. When the heater is knocked over it will automatically shut down. If the heater exceeds temperature requirements, it will automatically switch itself off. With the lightened aluminum body and built-in carry handle, it can be easily carried to different usage areas. This model also comes in white.
Control Panel
Veito CH1800XE has a control panel which is a rotary switch. The switch sets the heat levels of CH1800XE, when the user turns the switch to the right. When the switch is turned back into starting position, then the heater will be shut down.
Easy to Use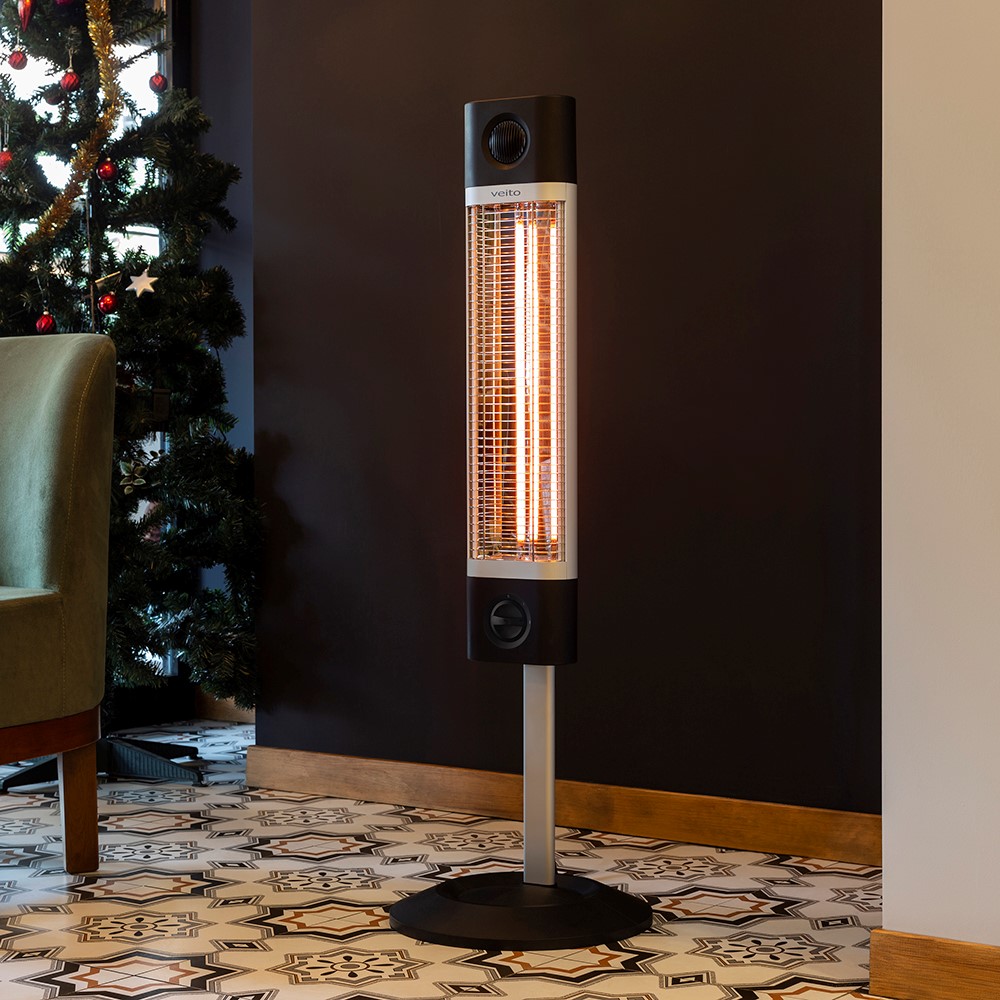 Veito CH1800XE is very easy to use. The manual that comes with the heater will provide you with all information you need to get your heater ready to work. Veito CH1800XE has two different settings that you can use to keep you warm.
Economical to Run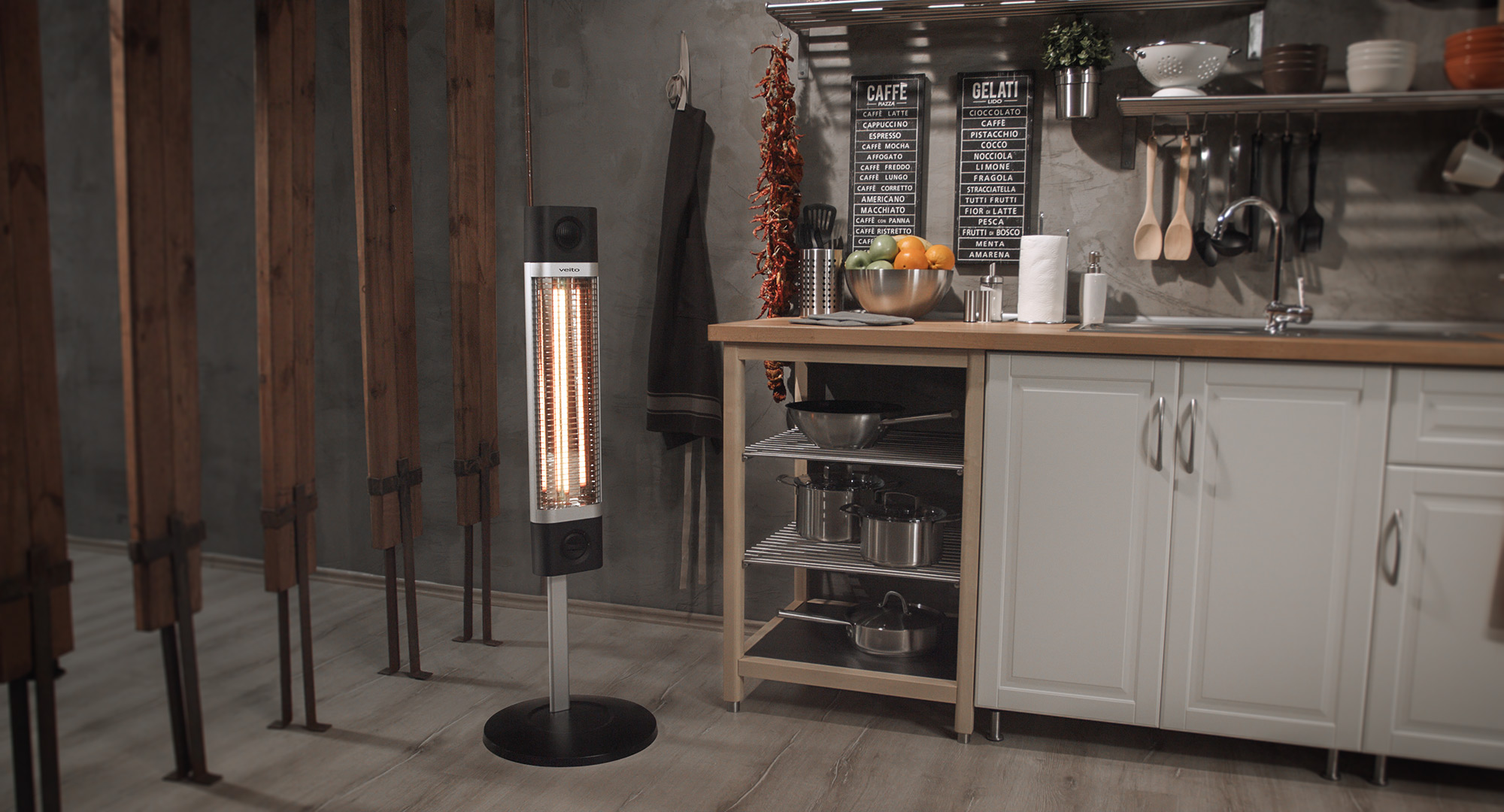 Veito heaters are economical to run. They work on infrared heat waves that are distributed throughout the room. Veito heaters are different from conventional heaters, as they start to heat as son as they are switched on.
Modern Design
Veito heaters are made using the latest carbon fiber technology, and are robust and hard-wearing with long-lasting heating elements. Veito heaters are quiet, reliable, and made with high quality electronics that have a superior performance. Veito Heaters are stylish with a modern look, and they do not occupy unnecessary space, due to their suitable ergonomic design.
Box Contains
1 x CH1800XE Carbon Infrared Heater
1 x stand
1 x stand base
1 x Product Manual
Specification
Power settings: 900W – 1800W
Space of use: 20 sqm.
Power supply: AC 220V-240V 50/60 Hz
Product size (WxLxH): 80mm x 810mm x 170mm (base 400 mm - max height 1350mm)
Product weight: 2.8 kg
Safety device: Tip-over Protection
Controlling method: Rotary Power Selector
Controlling function: Two Power Settings
Heating element lifespan: up to 10,000 h
Certificates: CE, TUV / GS
3 pin UK plug